Tired of Using Boring Canned Pitches and Presentations?
Ready to Escape The Sea of Sameness and The Status Quo?
Want to Say NO To Outdated Sales Scripts, Phrases, and Closes?
Out with the old and in with the new. If there was ever a time for new, it is now! The world is drowning in a crowded sea of competition and information and pay attention to me syndrome. The deep dark truth is….people are tuning you out.  If you're getting tuned OUT? Your profits are getting turned OFF!
Let's rattle some chains, shake things loose and kick up some dust around your sales and marketing. It's time to stop blending in and start standing out!.
The Sales and Marketing Accelerator Program
Are you a go-getting action-taking professional who is tired of blending in with the competition and ready to stand out? Tired throwing money into the black hole marketing? Frustrated with losing opportunities and ready to transform your business into a powerful engine that consistently drives profit and revenue.  
Create your unique step-by-step customized plan that will move your business forward….faster than you ever would on your own. This program pays for itself in the form of new business and more clients—so your return on investment can be seen quickly.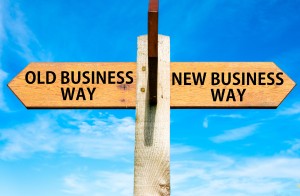 Everything will be laid out for you. We work through what to do and how to do it, what to say and how to say it to revitalize your business. Plus, give your business the leverage, profits, clients, and recognition it deserves.
Take a moment to think, really think carefully how much losing sales is costing you every day that you don't take action. Then compare it to what I offer. I rest my case!
A High-Octane Sales and Marketing Program
➨ Attract new clients, systematically create new opportunities and referrals
➨ Create a customized sales and marketing strategy and repeatable system that defines your difference
➨ Articulate your message in a way that highlights your value and expertise – Not a pushy sales pitch
➨ Structure a "sales conversation" that is natural, authentic and comfortable
➨ Convert interested customers into loyal paying clients and raving fans who give referrals
➨ Learn how to carve out time for sales and marketing when you are busy doing client work
➨ Avoid coming across pushy or confrontational verses confident and compassionate
➨ Communicate your offer in a way that compels your clients to take action (not think about it)
➨ Effective social media networking and online communication skills
➨ Turn casual conversations into strong business discussions that lead to sales
All coaching requires a commitment of both time and money. This is not a tune-up, it is a transformation. Real and lasting change is a process. For the learning to stick and the strategies to be successful, you must be ready to do the work it takes to have what you say you want.
WHO IS THIS FOR?
This is for you if you understand that taking massive action is the only way to change. You are committed to achieving a high level of success, seeking innovative marketing and sales strategies and a clear plan. You appreciate accountability to stay on course and ready to invest in yourself. You obtain the guidance of a proven and successful mentor to be there for you every step of the way. It's Risk-Free and Guaranteed!
INVEST IN YOURSELF!
The biggest mistake you can make in your business is believing that issues and challenges will get better on their own, or magically work themselves out. They never do. Say YES to yourself and make an investment that pays for itself in new clients and more sales.
Update The Way You Sell and Stand Out
Are You Ready To Put Some High-Octane Sales Techniques To Work?
Update The Way You Sell and Stand Out
Selling Has Evolved, Now It's Your Turn
I watch professionals—day after day—continue to use the same outdated sales techniques, despite their burning desire to increase their income? Most professionals still use the methods found in the dusty books of sales that no longer work!
Over and over they make superficial adjustments and slight tweaks to their approach, which does nothing to increase profits.
Sales is like oxygen.
It is how your business stays alive.
The changes that are happening right now in sales and business are so major and so deep that you won't survive without evolving and strategically changing the game. Now!
Not later, NOW! Now when you get around to it, NOW! Not when you are in the mood, Now! Not, when your plate isn't so full, Now!

Do your sales techniques come across as tacky, old-school and salesy?

Is your sales language boring and screaming like you got stuck in 1972?

Still clinging on to the outdated way of selling and refusing to shake things up?
Goodbye To Business As Usual and The Status Quo!
Unfortunately, what worked reasonably well a decade ago is now miserably outdated and inadequate. Continuing to use stale techniques and clichés that are 30+ years behind the times are costing you sales and opportunities. They are becoming less and less effective and make you sound outdated, insincere and tacky.
Ditch the Sameness
Are you drowning in the rough seas of competition? Blending in versus standing out? Have you noticed that the marketplace is crowded with those who suffer from pay-attention-to-me syndrome? Enough already!
People are tuning you out. If you're getting tuned OUT, your profits are getting turned OFF. In a world full of many people selling the same thing, now is your chance to stand out.and get your prospects to S – T – O – P and notice YOU!
Bring On The Game-Changing, Money-Making, Client-Attracting Concepts!
Think you know everything about sales? Tell yourself you've been selling for years and couldn't possibly learn anything new? Think again. Generating NEW business the OLD way no longer works. You can't hang on to and use the old-school and same-o-lamo outdated techniques on today's smart and savvy consumer.
Not Sure If You are Using Old-School Language? Outdated Phrases? (See List Below)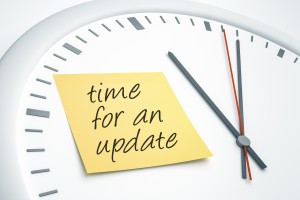 Dragging outdated skills into your future business will produce dreadful results. If you want superior — even extraordinary — results, you must evolve your approach and shift the way you sell and market to today's new consumer.
Differentiate yourself and stand out so it's easier for prospects to choose you over your competition. (who is selling the same thing
Warning Signs That We Need to Talk:
Can't get people to return your calls or answer your emails.
Unsure how to differentiate yourself from the competition.
Keep hearing price objections or that people need to think it over.
Wasting time, effort and energy chasing the wrong prospects.
Sending out bids or proposals to prospects that disappear.
Prospects are more focused on your price, instead of your value.
Struggle converting interested prospects into invested clients.
Tired of not making the money you deserve and desire.
Know there is a better way and ready to take action.
You are old-school and outdated if you sound like this…..
Did I catch you at a good time? Is now a good time to talk?
I would "love" to meet with you. I would "love" to grab a coffee.
Are you the decision maker? Who is the decision maker?
I wanted to follow up, reach out, touch base, check in…
Can I get a few minutes of your time to tell you about…
I know we could save you money and time.
What will it take to earn your business today?
If I could show you a way to X would you do Y?
What keeps you awake at night?
What's your budget?
and many more lame old-school phrases like these
Sales Training Classes in Dubai UAE
Training Courses Dubai UAE : Sales Training Classes in Dubai : List of Training Courses in Dubai, Abu Dhabi, Sharjah and Other Cities in UAE.